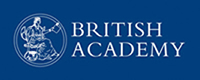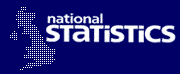 From this page you can download derivation matrices, in Excel format, for the former government social classifications – Social Class (SC) and Socio-Economic Group (SEG) – based on the Standard Occupational Classifications 2000 (SOC2000) and 2010 (SOC2010).
SC and SEG are no longer supported as official government classifications by ONS. From 2001 the National Statistics Socio-economic Classification (NS-SEC) has been used as the sole official government social classification in the UK.
David Rose and David Pevalin at ISER constructed the SOC2000 derivation matrices for SC and SEG as part of the ERSC Review of Government Social Classifications. In 2011, David Pevalin was awarded a research grant from the British Academy to update the SC and SEG derivation matrices to SOC2010.
These derivations of SC and SEG from SOC2000 and SOC2010 are not supported by ONS. All queries relating to them should be directed to ISER rather than ONS.