Prof Emily Grundy
Professor, University of Essex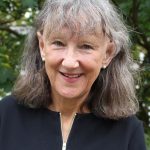 Email

Telephone

3904

Office

2N2.6.06
Emily Grundy joined ISER as Professor of Population Science in October 2017 and served as Director from then until October 2020.  She is also an affiliated researcher at the Norwegian Institute of Public Health Centre for Excellence on Fertility and Health.  She was previously Professor of Demography at the London School of Economics. Previous appointments include positions at the University of Cambridge, London School of Hygiene & Tropical Medicine and King's College London.
Education
PhD Medical Demography, University of London, UK; MSc Medical Demography, London School of Hygiene & Tropical Medicine; BA (and MA), King's College, University of Cambridge.
Research interests and current research
Emily's  main research interests are families, households and kin and social networks in later life, especially in relationship to health, associations between family life courses and health and well-being at older ages, and trends and differentials in later life health, disability and mortality. She has been awarded numerous UK and international grants including an ERC Advanced Grant (2013-2018). https://famhealthproject.wordpress.com. She currently leads an ESRC funded project on Families, households and health in ageing populations: Projections and Implications (2020-2023) and is a co-investigator in the Research Centre on Micro-Social Change (MiSoC; PI Emilia Del Bono).
Emily is also involved in collaborative projects on urban environments and mental health at older ages http://www.mindmap-cities.eu/ and on long-term care in Europe.
She is past Chair of the Population Investigation Committee, past President of the British Society for Population Studies, a and past Council member  of the International Union for the Scientific Study of Population. She currently serves on a range of national and international review committees and on the Editorial Board of the Journals of Gerontology (Social Sciences) and Population, Space and Place. Emily is  a Fellow of the British Academy and a Fellow of the Academy of Social Sciences.
Read more about Emily's work on her ORCID profile and on Google Scholar.
---
Latest Publications
---
Latest Media